Welcome to Young Nautilus, your enrichment partner for fun and engaging science learning journeys for schools!
For MOE school teachers, student care centres and enrichment centres, please visit our School Programmes page for more details.
For Parents,
Our new October to December 2018 walk schedule is out for our biodiversity nature walks at Sungei Buloh Wetland Reserves, Changi Intertidal, Coney Island and Labrador Park! Please visit our Public Programmes page to see what exciting trips you can share with your children.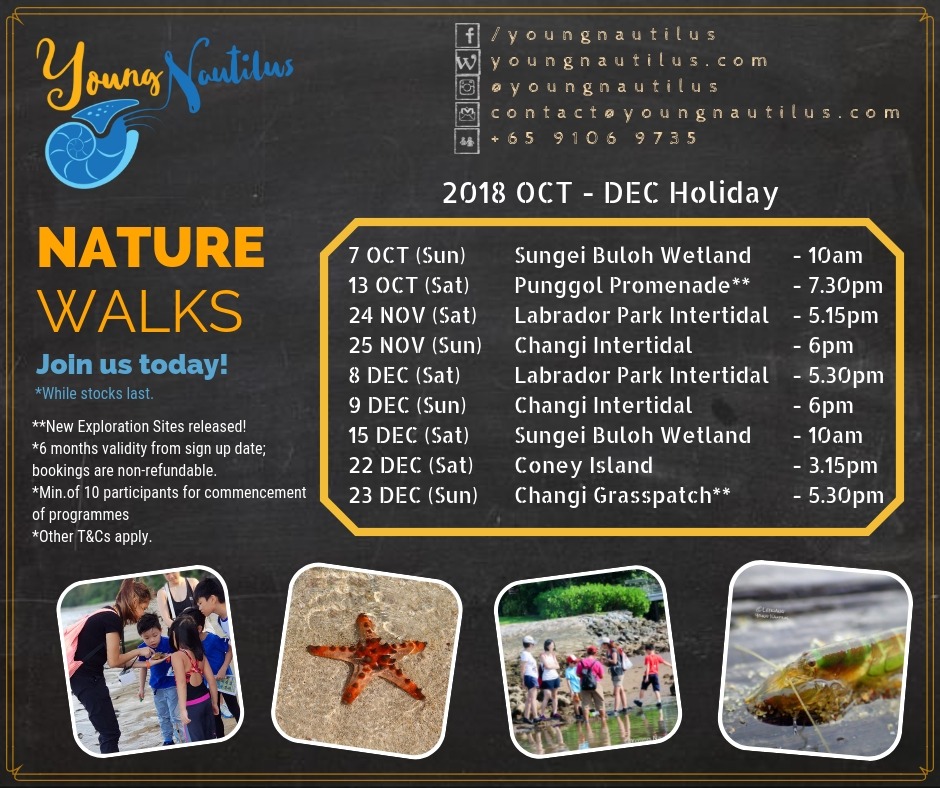 ---
For January - March 2019 dates, please refer to the schedule below -